Testimonials
Thank you!
Talented photographer! Our entire family LOVED working with you and we will only use you in the future! Thank you for capturing so many great shots and make it a wonderful experience. Dr. Cohen(June 2015)
BEST!
We can not stop viewing our photos. Thank you Israel Orange! Nate Gotllib 2-13-16
Pleasurable to work with
Israel, you have made the experience pleasurable, because of your wonderful images and enthusiasm. Thank you, (Danny Chattler, Jan 2007)
You are one amazing photographer! Great party and great working with you, outstanding!(Meir Pliskin, Dec, 2011)
Love your work and your patience! (Coach Ari Braun, Jan 2012)
Thank you so much for the beautiful pictures you took last week at the Torah dedication at Woodholme Gardens. We are so thrilled with the unique and charming perspective you captured! Don't forget to send me your business cards, as I want to be able to refer people to you! Marcy Kinstler Silver (Apr 2012)
Israel took fantastic pictures of us. Our engagement shoot and wedding pictures were beautiful and intimate. He gave us a great deal and we appreciate his fabulous work!Yaella Landau 10-07-12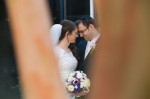 2016 Ellie - As Promised
Israel Orange Studios did a wonderful job of capturing the joy of this beautiful celebration. They photographed the wedding of another of our children last year and we didn't hesitate to hire them again. The photographs are exactly what we hoped for and were ready as promised!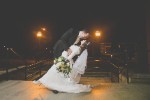 Haddassah Greta Roth - Feb 2016
Israel Orange was amazing for my wedding! He provided an infectious energy that helped make the day even more fun and exciting. Israel and his team did a wonderful job capturing the big moments, the quieter moments, and everything in between. Highly recommend!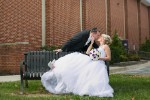 Missy Baker Kaufman - Mar 2016
Israel and his team were so amazing! They accommodated the multiple locations that I wanted to use and put in a 12+ hour day making sure that every moment was captured. The price was very reasonable especially considering there were 3 people in his team, multiple locations and it was a very long day. The pictures were AMAZING!!! His artistic talent is incredible! We also received about 1200 retouched photos in under 2 weeks! I would highly recommend Israel Orange!